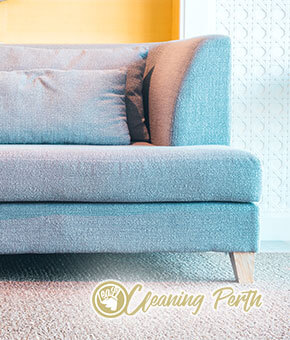 While it is true that the good look of your furniture adds to the general beauty of your home, maintaining your sofa and upholstered furniture well-disinfected is much more important for your health. The fabric of the upholstery is a suitable area for a lot of bacteria and dust mites which can cause serious health issues.
If you live in Dianella and you want to make sure that you and your family are living in a clean and safe environment, we recommend you to try our upholstery and sofa cleaning service. Our professional cleaners know how to tackle every stain and properly disinfect your furniture.
Sofa and Upholstery Cleaning
Small Rug
$20
3 Seater
$90
Large Rug
$30
Extra Seat
$30 per seat
Rug per sqm
$6.50
Dining Chair
$10
Armchair
$30
Office Chair
$15
2 Seater
$60
Car Seat
$30
Minimum Call Out Charge $60
Upholstery Cleaning in Dianella, 6059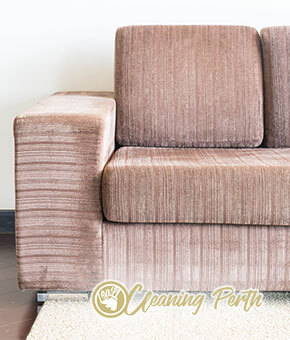 Relying on professional help to keep your upholstered furniture fresh and clean has a lot of benefits. To begin with, it'll save you the effort as you won't have to do it yourself – let's face it, cleaning the upholstery is not an easy task for nonprofessionals. Moreover, it'll save you time and, on top of all, professionals use techniques that are proven to increase the life of your carpet, too.
If you want to book affordable sofa and upholstery cleaning services, rely on us. We offer professional upholstery and sofa cleaning services throughout the week, only in Dianella.
Sofa Cleaning 6059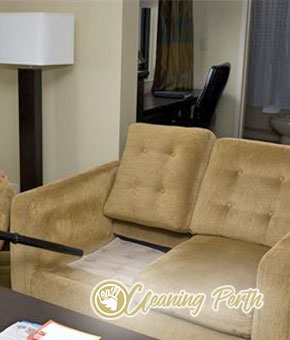 If you want to enjoy the comfort of your upholstered furniture for a long time, you must properly clean it. However, if you use the wrong products you might end up damaging the fabric. This is why we recommend you to use the help of professional cleaners who will know the right way to tackle the dust and dirt without damaging the upholstery.
Whenever you are dealing with this kind of issue, give us a call and we will help you with our upholstery and sofa cleaning service. If you live in Dianella you can be sure that we are the best choice for you when it comes to your home's comfort.
Don't neglect your sofa and other upholstered furniture when you are doing your seasonal cleanings. Even if there are no visible stains, many bacteria and dust mites find the fabric for a very suitable area and they can worsen the condition of people with allergies and asthma.
If you live in Dianella, feel free to contact our company and book our upholstery and sofa cleaning service and we will take the best care for your favourite furniture and you will be able to enjoy the comfort of your sofa, armchair or any other favourite furniture for many more years in the future.
0862802542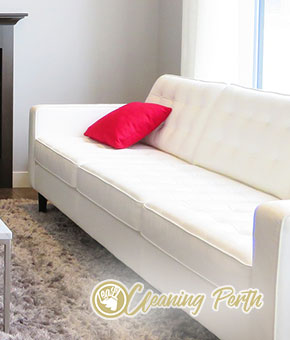 Of course, you want to keep your upholstery brand spanking new looking for as long as possible, right? There's a way to do it – you just have to clean your upholstery regularly. But remember that you can't do it alone unless you know how to treat the fabric of your upholstery, as the wrong cleaning method will do more harm than good.
We are the best upholstery and sofa cleaners in Dianella. We offer professional upholstery and sofa cleaning services throughout the week and also on bank holidays. Our professional help can be yours for an affordable fee, choose us – we promise good results.