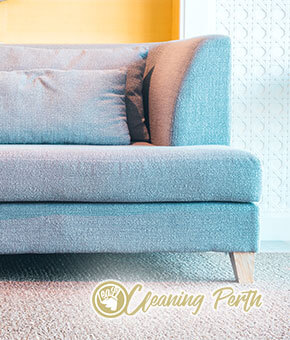 If you have no idea how to deal with the furniture messes made by your kids or pets, our company invites you to take advantage of the best upholstery cleaning in Cannington. Our service is suitable for all kind of furniture made of fabric material and ensures the best possible result.
One of our qualified cleaners will visit you at your preferred time frame and eliminate all polluted areas of your favourite furniture by the means of a steam machine and purified water. This method of working ensures a high level of cleanliness and leaves the upholstery neat and bright. We are certain that you will be really pleased with our assistance, so don't wait any longer and give us a call.
Sofa and Upholstery Cleaning
Small Rug
$20
3 Seater
$90
Large Rug
$30
Extra Seat
$30 per seat
Rug per sqm
$6.50
Dining Chair
$10
Armchair
$30
Office Chair
$15
2 Seater
$60
Car Seat
$30
Minimum Call Out Charge $60
Upholstery Cleaning in Cannington, 6107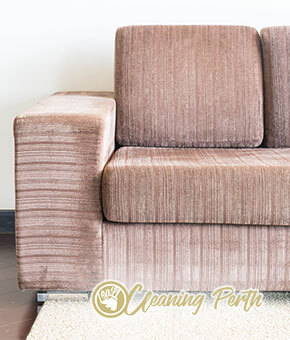 When people buy new furniture it is to use it with years. Yet, a proper upholstery maintenance doesn't mean only being conscious or removing right away every crumb. If you want to preserve the good look of your favourite armchair, for example, you should clean it deeply at least several times per year. If you are living in Cannington, our dedicated operatives can help you with this challenging task.
They specialise in professional upholstery cleaning for several years already, so rest assured that the job will be implemented in a sufficient manner. We are positive that you will be really pleased with the condition of your furniture.
Sofa Cleaning 6107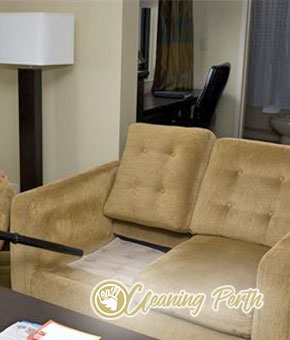 When it comes to upholstery cleaning, you should know a few things. Firstly, you can't clean it without knowing how to treat the fiber. Secondly, even professionals who know how to treat upholstery sometimes can't clean it appropriately. Last, but not least – upholstery is best to clean with nontoxic detergents, as toxic chemicals can cause as much health problems as the dirt itself.
We are a professional upholstery and sofa cleaning company that's working with Eco-friendly cleaning products only. We are based in Cannington and we promise perfect results without exceptions. Book us today and you won't regret it.
With our professional sofa and upholstery cleaning service you can rest assure your furniture is handled properly by the hands of real cleaning professionals with years of experience. If you let us clean your sofa and upholstery, you will see just how easy, stress-free and cheap it is to achieve the desired results.
We are one of the few professional cleaning services in Cannington that uses only earth-friendly cleaning materials and solutions that won't damage or contaminate your furniture and make them dangerous for your family. Count on us to walk the extra mile and deliver the end-cleaning results you long for.
0862802542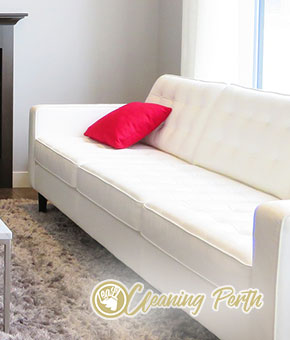 Do you want to keep you new sofa's brand new look for a longer period? There are a few ways to do it, and regularly cleaning your upholstery is one of them. But, in order to really clean your upholstery, you shouldn't just vacuum it – your vacuum cleaner can eliminate only the dirt on the surface of your upholstery.
To remove the dirt from the base of your upholstery, you need us. We offer professional upholstery and sofa cleaning services throughout the week and also on bank holidays, too. We are based in Cannington and we promise perfect results without exceptions.